Sirvoy has a long relationship with user-friendly design.
Our first client was the founder's mom and her little vacation rental. She needed a robust hospitality management system that felt second nature. Her son couldn't find one. So, he made it himself.
Since then, we've always kept our users first in the design, whether it's a mom's small B&B or an internationally famous resort. Your needs and your business shape Sirvoy. Usually, we do it in small steps. But this time, we went for a leap.
Say hello to the new, streamlined Sirvoy.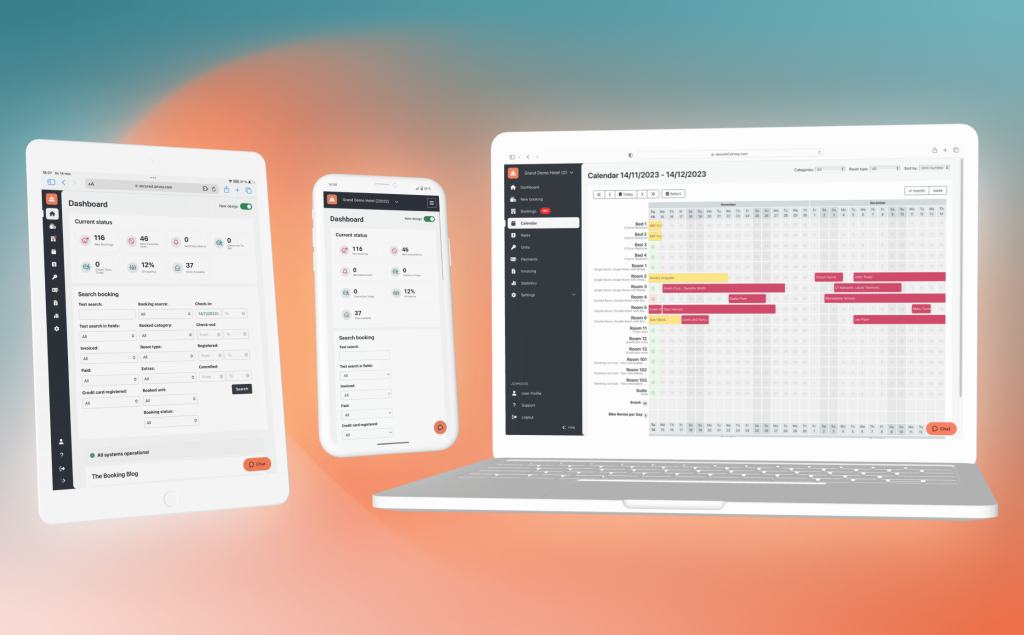 Easy Navigation, Feature-Rich, and Snappy
When Sirvoy first launched, Airbnb was the new kid on the block. The iPad? Still two years off. Hospitality and the tools we use have changed. As the industry innovates, so too has Sirvoy. We've been proudly cloud-based from the beginning, but our new design takes mobile use to a whole new level.
It offers:
Sleek, collapsable menus instead of space-hogging navigation bars.
Snappy response times with modernized code and minimal loading.
Revamped colors, icons, and fonts for peak readability.
The content you need is now easy to find, easy to read, and easy to understand–on screens large and small.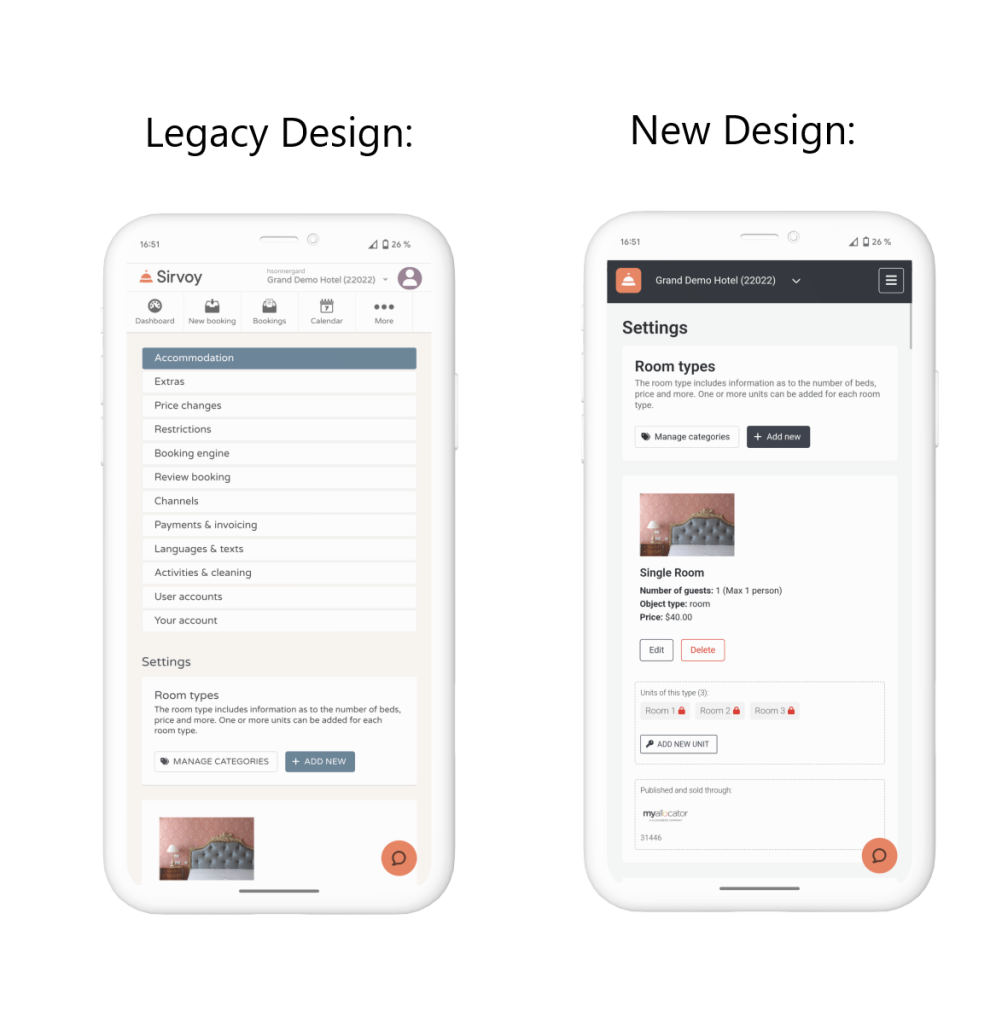 Quick Tip: Hide the navigation to maximize real estate–perfect for the calendar page!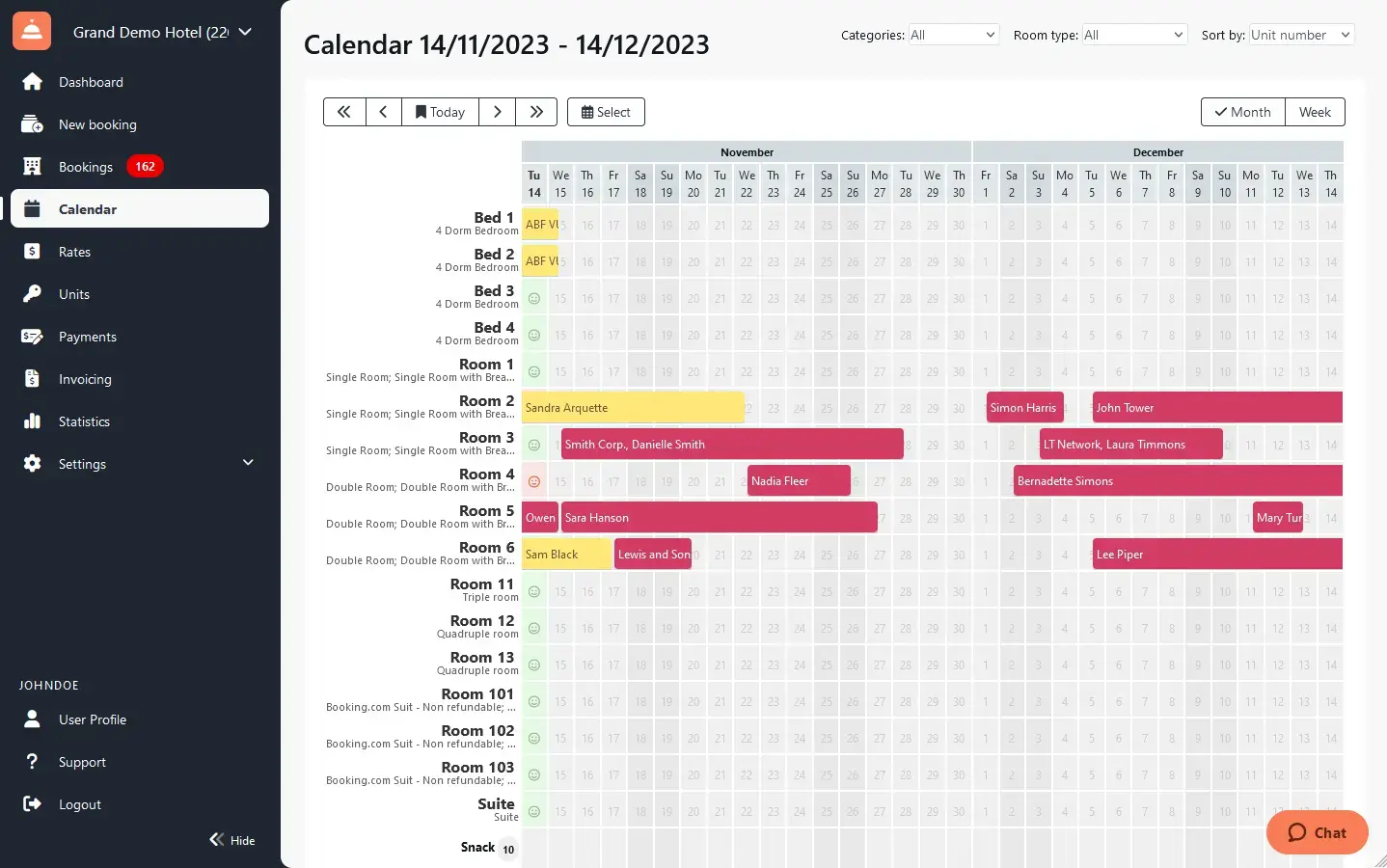 Futureproofed and Evolving
Our new look isn't only surface-deep, behind the scenes our team has updated Sirvoy's code to be faster, more secure, and more adaptable than ever before. This is the first of many upgrades in the pipeline.
Along with new features, you can expect streamlined workflows, improved text and translations, and much more. Our front-end development team leader, Henrik Sonnergård says it best.
"I can say, without exaggeration, that our new design is built around the user–our user's–experience. We've poured over feedback and tested extensively so that the design makes our partner's work easier; it isn't just a graphical update. With this new foundation, we're ready for still more improvements in the upcoming months and years. Thank you for all of your valuable feedback and thank you for using Sirvoy–it's for you."

Henrik Sonnergård, Front-End Development Team Lead
Switch to the new design, available now on your dashboard!