"Sirvoy has significantly enhanced our productivity and cost savings. With the easy overview it provides, I can handle check-ins from home, eliminating the need for on-site staff. This level of flexibility has been instrumental in optimizing our operations and maximizing our resources."

-Chalene Kullberg, Site Manager of Engeltofta Seaside Lodge
Since its inauguration in 1882, the seaside lodge Engeltofta in Gävle, Sweden has breathed celebration, glamour, and lifelong love. Its walls have grown with its history; each new generation of stewards has cared for and expanded its castle-like charm. Once a private residence, the Engeltofta is now a renowned hotel, conference, and restaurant venue; opening its doors to those who long for timeless elegance.
The latest chapter in its storied history began in 2012. Under the guidance of site manager Chalene Kullberg, Engeltofta modernized into a luxury hotel experience, not just aesthetically, but technologically.
The Challenge; Manual Labor Restricted Growth
Before Sirvoy, Engeltofta handled its booking records manually, opening and closing each reservation by hand. The process ate into the lodge's productivity and kept staff shackled to the office.
Chalene said, "We didn't even have a booking system. We wrote everything down in a ledger! We wanted something that was very flexible so we could use it on our phones and it went wherever we did."
Pen and paper records served hotels well in the 1880s, but Chalene knew the business needed more mobility to thrive in the Internet age. Time and labor were going to waste and the booking ledger was a ball and chain, limiting the team's ability to work where they were needed.
The 19th-century property needed a 21st-century solution.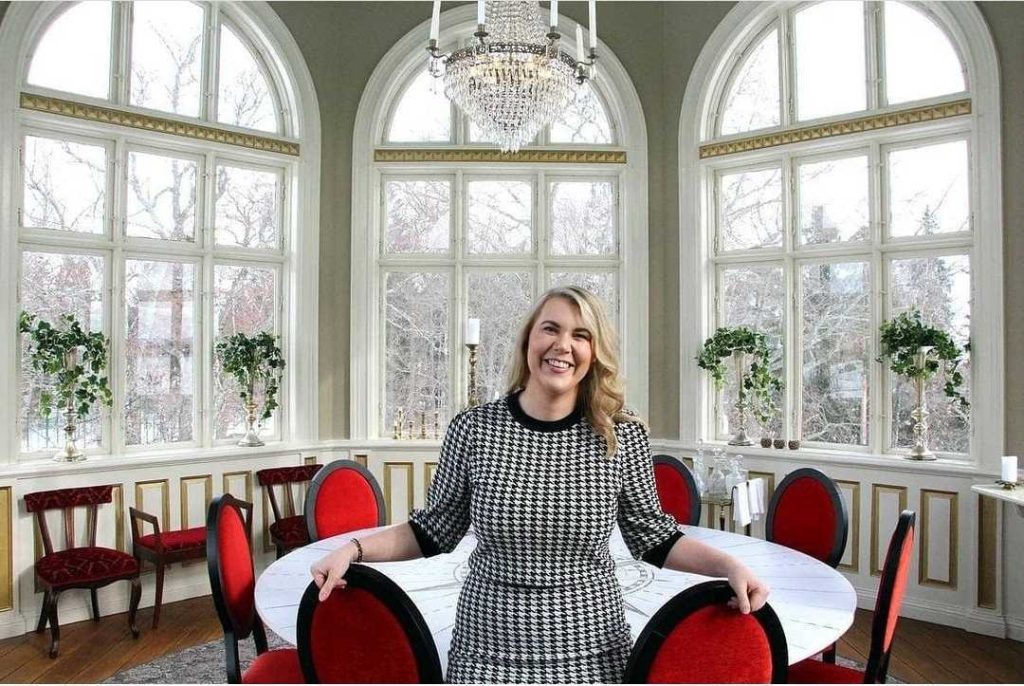 The Solution; Sirvoy's Cloud-based Software
"We needed something that was very flexible, easy to work with. So all our staff could use it easily. We wanted to check in our guests from wherever we were, without having to meet them physically."
During Chalene's research, Sirvoy stood out from the crowd. Its gentle learning curve, user-friendly interface, and cloud-based nature were just what was needed. Her team would be freed from time-consuming record-keeping and would have the flexibility to work from anywhere, with any device.
But more than that, Sirvoy's booking engine and channel manager meant reservations would pour in without any effort required from Engeltofta staff. This would allow the property to expand its online presence like never before, with no labor lost for Chalene or her team.
The Benefits; 203% Increase in Occupancy Rate
"I can do the check-ins from home, I don't have to put a staff member on-site to handle check-ins, which is great. I can do them on Saturday and Sunday. It's no problem. I can even do it when I'm in Spain or somewhere else."
In addition to the flexibility it offered Chalene's team, Sirvoy's integrations with popular booking platforms expanded the property's visibility and online reach, all while freeing up time.
New bookings, availability, and pricing are automatically updated on channels across the internet. This integration played a vital role in generating consistent reservations, even during the challenging pandemic.
Since implementing Sirvoy, Engeltofta has achieved remarkable results:
Room occupancy soared from 18.43% in 2013 to 56% in 2023; an increase of 203.49%!
Total yearly reservations have consistently trended upward, even during the pandemic.
"The ability to offer contactless check-ins and the convenience of self-service options have been greatly appreciated by our guests. It has helped us maintain a strong presence in a competitive market and attract repeat customers who value our unique approach to hospitality."