Sirvoy is delighted to have once again made it to the top of the list in the FrontRunners quadrant. We wouldn't blow our own trumpet except that it would be careless of us not to recognise that it's you, our loyal customers, who enable our success. And a mention must also be made of our super support team who are another main reason we consistently score so highly for usability and customer satisfaction.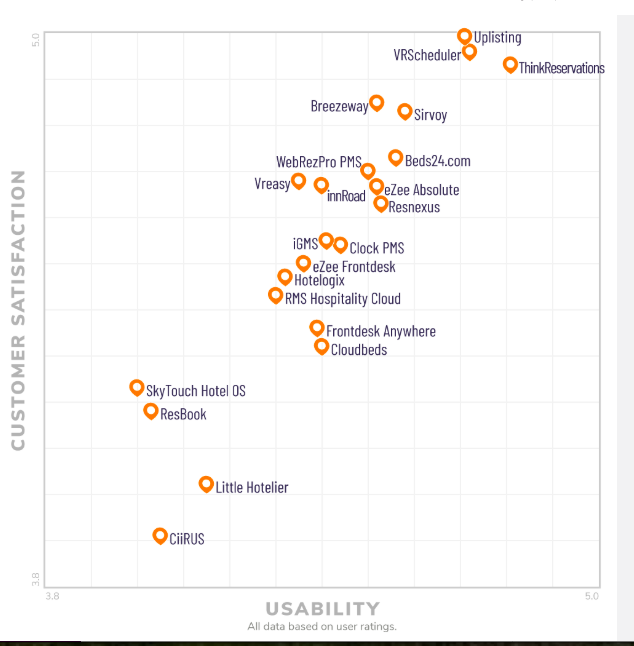 About Sirvoy
Sirvoy is a global market leader in hospitality management solutions, providing hotels, hostels, B&B's and guesthouses with a robust, scaleable and innovative software that is easy to use and and simple to implement. For more information, visit www.sirvoy.com.
About Software Advice
Software Advice is the leading online service for businesses navigating the software selection process. Advisors provide free, personalized software recommendations, helping companies of all sizes find products that meet their business needs. Software Advice also features objective research by industry experts and reviews from validated users, saving buyers time and resources. Software Advice is a Gartner company. For more information, visit http://www.softwareadvice.com
Disclaimer
FrontRunners constitute the subjective opinions of individual end-user reviews, ratings, and data applied against a documented methodology; they neither represent the views of, nor constitute an endorsement by, Software Advice or its affiliates.